13 Dec 2021 09:00
Repealing the Eighth: the end of censorship, or a new era of information-related control?
Restricting information access was a key part of attempts to prevent abortions since the foundation of the State. A system of censorship was coordinated through the prohibition of publications, injunctions against information sharers, and the criminalisation of referral. The repeal of Article 40.3.3° of the Constitution (made up of the 8th, 13th, and 14th Amendments) brought with it the opportunity to introduce reforms and to remove barriers so that information sharing could facilitate the needs and wishes of pregnant people. The Health (Regulation of Termination of Pregnancy) Act 2018 removed some of the most restrictive legislative provisions on information. However, the Act is still based on a conservative reimagining of what access to information could be. In this post, I will discuss abortion information and the 2018 Act, and will show how the forthcoming review of the legislation could institute reforms to dispel the long shadow cast by censorship in Ireland.
In terms of information access, the most substantial reform in the 2018 Act was the repeal of the Regulation of Information (Services Outside the State For Termination of Pregnancies) Act 1995. The 1995 Act was passed at a time when the provision of information about how and where to access an abortion in Britain was highly contested. After the passing of the Eighth Amendment in 1983, injunctions were granted by the courts against counselling organisations[i] – Open Door Counselling and Dublin Well Woman – and some students' unions[ii] – UCD, Trinity College Dublin and USI. These injunctions restrained them from referring people for an abortion, or from even sharing the names, addresses or the contact details of clinics. The injunctions sparked a period of censorship that involved removal of books from Dublin libraries, removal of articles and advertisements from magazines the stopping of newspapers at the border and cessation of some crisis pregnancy counselling services. The 1992 X case[iii] shifted the trajectory of this new era of censorship. The Supreme Court clarified that a pregnant person had a right to access an abortion if their life was at risk from continuing their pregnancy. This right could not be vindicated unless there was also a corollary right to access information. Public approval of information sharing later came through the passing of the Fourteenth Amendment to the Constitution. This Amendment added a new provision to Article 40.3.3°, clarifying that the State would not limit information about legal abortion services abroad, 'subject to conditions as may be laid down by law'.
This latter phrase was key. The 1995 Act outlined the conditions for accessing abortion information. The Act was not intended to be liberatory; in the words of the then Minister for Health at the time, Michael Noonan, 'this is not an enabling Bill, but one which restricts the manner in which information may be given.' The 1995 Act prohibited professionals who worked with pregnant people from making appointments for them with abortion clinics outside of Ireland. It also prohibited them from advocating or promoting abortion, without defining what these terms meant. As a result, this Act had a silencing effect on abortion information sharing. In Mellet v Ireland,[iv] the UN Human Rights Committee described it as having a 'chilling effect' on healthcare providers. The repeal of the 1995 Act removed a substantial barrier to open dialogue and created space for professionals to provide support in a direct way that respected the decision of the pregnant person.
In addition to liberalising of the law around speech, the 2018 Act also reformed the law around publications. It repealed section 16(1) of the Censorship of Publications Act 1929 which criminalised the printing, publishing, and distribution of publications that advocated, or reasonably be said to advocate, abortion. It also repealed Sections 7(b) and 9(1)(b) of the Censorship of Publications Act 1946 which allowed the Censorship of Publications Board to prohibit books, magazines, newspapers, and journals which were deemed to advocate abortion. The impact of this legislation had waned, but over the decades that it was actively enforced the Board prohibited hundreds of titles for advocating contraception or abortion. This included titles such as Simone de Beauvoir's The Second Sex (prohibited in 1953) and Abortion: Our Struggle for Control by the National Abortion Campaign in England (prohibited in 1983). The Board was also influential in pressurising British magazine editors from magazines such as Cosmopolitan and Company, to remove content about abortion clinics from Irish editions after the enactment of the Eighth Amendment. By 2018 removing these prohibitions may not have had much of a material impact on information provision; information about how to access an abortion can be found through multiple sources such the HSE's MyOptions helpline or through organisations such as the Abortion Support Network. It was, however, important as it signalled the end of an era for anti-abortion censorship. It also removed the possibility of the Acts being used again in the future to limit pro-choice publications.
The transformative potential of the 2018 Act was limited by two omissions. The first was the failure to amend the Censorship of Publications Act 1967. This Act introduced an expiry date for publications that were prohibited for being indecent or obscene. After twelve years the publications would be released unless the Board wished to prohibit them once more. Publications that were deemed to have advocated abortion were excluded from this reform, so previously to access them a person would need to obtain a licence or import then under-the-radar. Eight books that were prohibited for having advocated abortion remain on the Register of Prohibited Publications. They are caught in a legal gap where in order for the prohibition orders to cease, a formal appeal process needs to be undertaken and this can only be initiated by the author, editor, publisher or five members of the Oireachtas acting in concert. At this juncture, revoking the prohibition order may be a symbolic gesture, but would be another shift towards the de-stigmatisation of abortion in law.
The second omission from the 2018 Act was the failure to regulate rogue agencies and their 'information' provision activities. These organisations pose as non-directive counselling services and attempt to dissuade pregnant people from abortion. Their strategies involve sharing inaccurate information about the impact of abortion on physical and emotional health. It has also been reported that these organisations delay abortion seekers by booking them into multiple appointments until their pregnancies had progressed too far to access abortion care.[v] These agencies were not targeted for regulation under the 1995 Act, as it only applied to those sharing information about accessing an abortion abroad. In 2018, The Times newspaper discussed a number of investigations into The Women's Centre, Gianna Care, and Ask Majella, who are anti-abortion organisations. In 2019, the then Minister for Health Simon Harris, appointed a new Counsellors and Psychotherapists Registration Board which, as part of its mandate, would examine this issue. It was envisaged that the review would take a minimum of two years. This work is still ongoing. With no regulation in the area, some of these agencies are still operating and are continuing share misinformation about topics such as the possibility of 'abortion reversal.'
The liberatory effect of the 2018 Act was further curtailed by the continuation of criminalisation of some forms of assistance. One such offence has an information aspect, that is the offence of 'aiding, abetting, counselling, or procuring a person to end their pregnancy not in accordance with this Act.' The reason for the inclusion of this offence was, according to Simon Harris, to prevent coercion and 'insidious' or 'subtle' controls that result in a pregnant person terminating their own pregnancies.  This offence was required to criminalise such pressure being applied to pregnant people and to prevent them from being exposed to 'unsafe' abortions. During the scrutiny of the Act, a number of senators raised concerns that this provision may be interpreted to cover well-meaning people who assist and advise pregnant people. While Harris's explanation describes a scenario that was in the context of an abusive relationship, there is a risk that ambiguity as to the meaning and scope of the words could maintain the 'chilling effect' and prevent needed information sharing from taking place.
One final information-related barrier to abortion access under the 2018 Act is the mandatory waiting period. The three-day delay between certification of gestational age and accessing the abortion itself was said to be needed so that abortion seekers would have time to access information and counselling. This assumption, that abortion seekers were uninformed about their options and therefore required a legislative intervention to prevent them from acting rashly, is deeply paternalistic. It is also at odds with research that demonstrates that pregnant people have considered their options before seeking out abortion care. Rather than ensuring informed consent, such mandatory waiting periods are barriers to timely, accessible, and local care.
Three years have passed since the enactment of the 2018 Act and a review of the legislation is now due and there are improvements to be made. In the Too Many Barriers… report published by the Abortion Rights Campaign, found that issues with accessing timely and accurate information. In their study, 54% of their respondents did not know where to go to access an abortion. 32% did not know where to access information about abortions, and 8% did encounter information from rogue agencies.[vi]  To address issues around information abortion should be fully decriminalised, including the decriminalisation of information-sharing about services that operate outside of the formal health service. If prevention of coercion is the reason for the current offence, this should be legislated for specifically so there is no ambiguity about what type of behaviour is prohibited. Next, the mandatory waiting period should be abolished, and regulations should be introduced to ensure that crisis pregnancy services are of quality and facilitative of the wishes of pregnant people. The remaining publications on the Register of Prohibited Publications should also be released. Finally, any further legal changes should be grounded in the lived experiences of those using and providing services, rather than assumptions about the levels of knowledge and capacity of pregnant people.
Notes
[i] The Attorney General (at the relation of the Society for the Protection of the Unborn Child) v Open Door Counselling and Dublin Well Woman [1988] IR 593.
[ii] Society for the Protection of the Unborn Child v Grogan and others [1989] IR 753.
[iii] The Attorney General v X [1992] IESC 1; [1992] 1 IR 1.
[iv] CCPR/C/116/D/2324/2013
[v] Catherine Conlon describes the impact of rogue agencies on people searching for abortion information in her report Mixed Methods Research of Crisis Pregnancy Counselling and Support Services (Crisis Pregnancy Agency Report No.12 January 2005) < https://www.sexualwellbeing.ie/for-professionals/research/research-reports/mixed-methods-research-of-crisis-pregnancy-councelling-and-support-services.pdf> accessed 5 October 2021.
[vi] Page 28.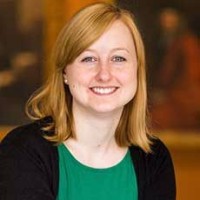 Alana Farrell is a PhD student in the University of Birmingham where she researches the legal regulation of abortion information in Ireland.
She is also a research assistant on the "Bridging the Local and Global: Archiving Women's Collectives in Spaces of Action/Reflection" project and is exploring abortion law reform with those who campaigned in Ireland and Northern Ireland.
For more information and contact details, please click here.