17 Nov 2021 11:46
Book Launch: Dr Camilla Fitzsimons – Repealed: Ireland's Unfinished Fight for Reproductive Rights
It was sometime in April 2018, and it had been a busy day in the department of Adult and Community Education at Maynooth University. I was under pressure to get out the door. I needed to get home, make dinner, settle the kids then make it to the designated meeting spot outside my local Mace by 7pm for that evening's canvass. I was rostered as the canvass lead, and we were expecting some new people so I couldn't be late. I didn't mind being so busy because I enjoyed these evening canvassing in the company of neighbours I hadn't met before, both long-time activists and people new to the cause. Many of us had spoken about that burning need to do whatever we could to overturn Ireland's archaic constitutional clause that equated the life of a woman to that of a falsely personified foetus.
I welcomed the car journey from Maynooth to Northside Dublin. It was the only bit of peace I'd get that day and it was a chance to gather my thoughts.  As I practiced my lines for new canvassers on the back roads through Kildare, I remember being struck by a particular thought about the frenzied canvassing that was going on around me. I asked myself 'is anyone actually researching this?' And so began a three-year labour of love during which I sought to capture the Irish Repeal Movement from the grassroots up. On receiving ethical approval from Maynooth, my work began when I launched an online, anonymous questionnaire aimed at anyone and everyone who was canvassing under the umbrella of Together for Yes.  In the ten-day period before the 25th of May vote, over 300 activists responded to my survey. Two years later, over 400 responded to a second survey to former canvassers, two-thirds of who were still active.
With their help, my new book Repealed, draws out the lessons learned from the groundbreaking campaign in 2018, which I position as the culmination of a 35-year-long reproductive rights movement and an inspiring example of modern grassroots activism. Others played a significant part too, particularly my colleague in Maynooth Dr Sinead Kennedy who many of you know as the co-convener of the Coalition to Repeal the Eighth Amendment and a tireless fighter on abortion rights for decades. Sinead and I collaborated on a chapter about Ireland's dark history of injustices towards women including their incarceration and their erasure from many aspects of public life. We also trace the history of the origins of the Eighth Amendment, which was drawn up in fear of a tide of liberal reforms across Europe. Sinead then provides her own chapter called 'After the Eighth, the Slow Movement for Repeal'. This includes an inside perspective on the Together for Yes campaign. As well as Sinead's invaluable contribution, others generously gave of their time as Repealed draws from conversations with key activists within the Abortion Rights Campaign, The Alliance for Choice, The Coalition to Repeal the Eighth, Migrants and Ethnic Minorities for Reproductive Justice, Termination for Medical Reasons, the Choice and Equality Network, Parents for Choice, and many others.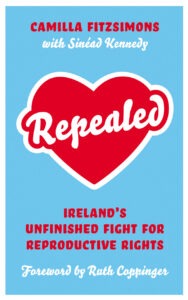 But this book is about much more than the events of 2018 as its full title Repealed: Ireland's Unfinished Fight for Reproductive Rights unveils. Ireland has been left with one of the most conservative laws in Europe and there are many unnecessary barriers to safe, legal, local abortion services. Some people still must travel overseas, and services have not yet been fully commissioned in Northern Ireland. These restrictions don't exist in a vacuum but amidst a global attack on reproductive rights. One of the successes of the anti-abortion movement has been its capacity to contain discussions in the legal domain, meaning committed activists fight tirelessly to maintain already inadequate laws. There is no doubt but that this fight is important, and that abortion access is a fundamental prerequisite to gender equality but Repealed raises questions about a singular approach to abortion that at times ascribes substantial authority to the medical and legal professions, but also ignores the challenges millions of people face in securing their human rights and well-being in the first place. Repealed proposes a reproductive justice perspective that merges 'reproductive rights' with 'social justice' and that moves the pendulum far beyond the right to safe legal abortion and shines a light on much broader reproductive oppressions. This doesn't just mean access to contraception, better maternity care and appropriate relationships and sexuality education, it also means better housing, freedom from financial poverty and the brutality of borders.  Writing as a radical feminist, I argue "certainly, abortion is at one level deeply personal and is about each person's right to bodily autonomy, but the reproductive decisions a person can make are fundamentally shaped by political, social and economic contexts." Writing as an activist who is still involved in the Irish Reproductive Rights Movement, I encourage a reproductive justice model can extend our struggle beyond singular issues and can guide us in creating a better, kinder, more sustainable world for ourselves and for future generations.
With a foreword by former TD Ruth Coppinger who, in 2014, was the first person to introduce a bill calling for Repeal of the Eighth amendment, Repealed: Ireland's Unfinished Fight for Reproductive Rights is an original and much needed account of the Irish Reproductive Rights movement. I hope you agree.
Repealed is due for release on the 20 November 2021 and can be pre-ordered at this link: https://www.plutobooks.com/9780745344270/repealed/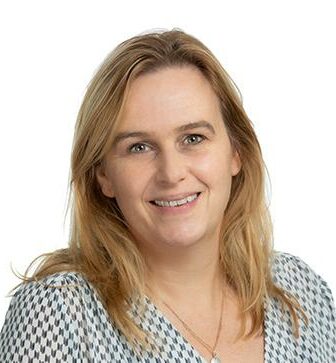 Dr Camilla Simons is from Dublin and has been working in adult and community education since the 1990s.  She has worked with women's groups, residents groups and campaign groups all as part of wider community development and leadership initiatives.  Her practice is influenced by feminist critical pedagogy and her research influence extends across the breadth of adult and community education where the emphasis is on equality, social justice and dialogic, democratic learning. She has published extensively in adult and community education, with an emphasis on the neoliberalisation of grassroots community education.  She has also researched and written about broader feminist issues relating to equality, health and reproductive justice.  All of her work seeks to uncover asymmetries in power and privilege.  At Maynooth Camilla works across a range of programmes at under-graduate and post-graduate level and is currently the Course Coordinator of the Higher Diploma in Further Education.
You'll find out more about Camilla here and can follow her on twitter at @Camilla_Fitzs.